This is a multimedia kit, mainly resin but with white metal parts and a sheet of etched brass. This isn't my usual subject but I love those Schneider racers that Supermarine built before I was born and could reach 400 mph. This aeroplane is not the machine that won the trophy outright for Britain, that was the S-6B, but is the nearest you can get in this scale,
Frog made the S-6B in 1:72nd many years ago.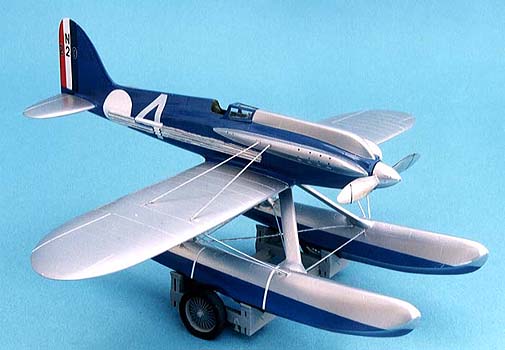 I thought that this model would be difficult to build but I was proved wrong, the interior is pretty basic with only an instrument panel, stick, back rest and head rest, no seat, the pilot sat on the floor. The fuselage halves went together easily and the separate tail section gave no problems at the join.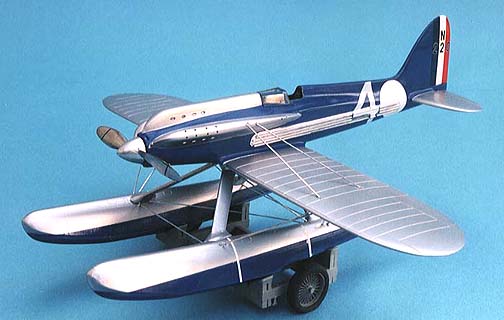 The radiators along the side of the fuselage were very uneven so I sanded them off and built new ones from 5thou sheet and 0.75mm rod. All the wing and tailplane parts were drilled and pegged as recommended to take the extra weight of the resin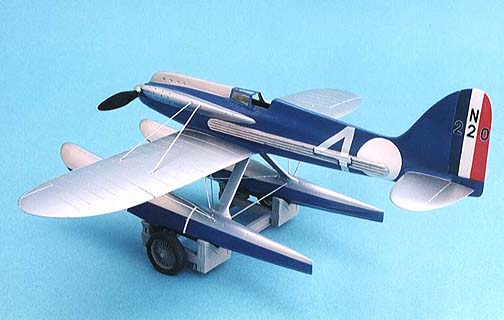 The metal struts for the floats fitted easily into the recesses in the fuselage but I needed to do some bending here and there to get them mounted onto the floats correctly bearing in mind that the fuselage is offset slightly to counteract the engine torque, I drew up a precise rectangle on card board and marked the positions of all the parts and used this to keep every thing level.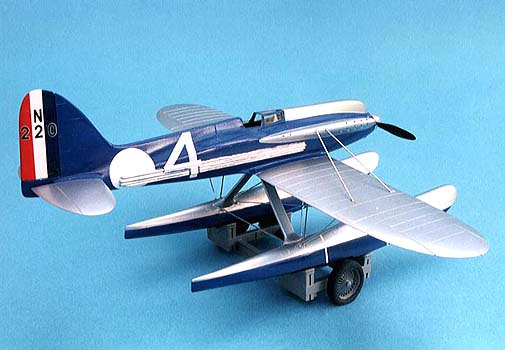 I gave the whole model a coat of Halfords white primer to check for errors then masked off the fuselage circles and the rudder with three equal width strips of Tamiya tape. The wings, struts, floats and engine covers were sprayed with Allclad II aluminium, these were also masked then the red and roundel blue on the rudder were sprayed. After masking these I used Revell No 52 blue for the remainder. All the bracing wires were made from thin plastic strip and cut to length before fixing with C/A glue, the metal prop blades were polished with "Brasso" and fitted to the resin spinner and mounted on.
The beaching trolley is resin also but you get some beautiful brass wheel spokes to fit between the tyre halves.
An excellent model but unfortunately the company no longer produces them
look out for one on the second hand shelf where I found mine