Another example of Tamiya's fine craftsmanship , this kit goes together without glue almost. The fit of the parts is pretty well perfect and you get two extra engine covers in clear plastic to show off the detailed engines if you wish to do so. All the control surfaces are fixed but the air brakes are separate and can be posed. The cockpit is not superdetailed but it' passes muster OK and you get decals for the seat belts for those who don't wish to start making their own. It would be a tail sitter but Tamiya have provided an sensible nose weight to keep it at the correct attitude without breaking the main U/C legs as some times happens with other models such as P-38s. The decal sheet covers a basic camo finish and also provides a serial Number for a white painted machine as seen in Germany late wartime. As usual the instruction sheet is clear and precise and you get an extra sheet with full size (kit size) camouflage drawings so you can make masks if you want to.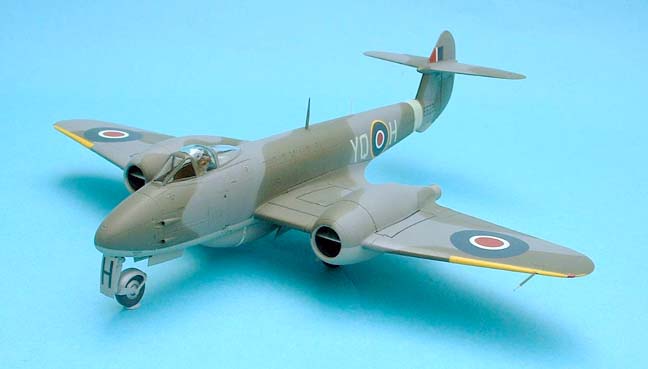 I liked this kit as it could be assembled almost complete before adding the cockpit which can be assembled while waiting for other cemented parts to dry in fact I built the basic shape in one day while taking a break from doing a Vacform kit.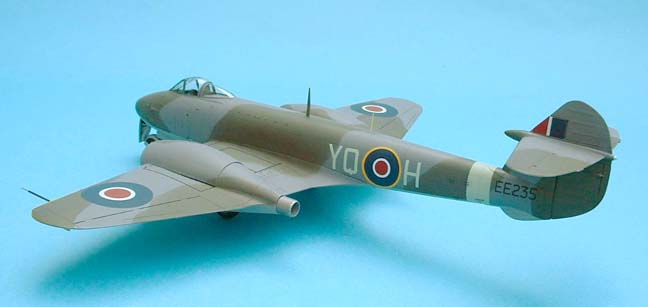 I tried out an old technique when spraying the colour scheme, firstly I sprayed the whole thing freehand the I dipped a 1/8th inch brush in the remainder of the spray jar and ran arond the edges of the dark green colour giving a sharp edge to the colours, this looked awfull at first but as it dried it improved and by the time a couple of coats of Klear (Future) were in place it was perfect and saved all that time masking up.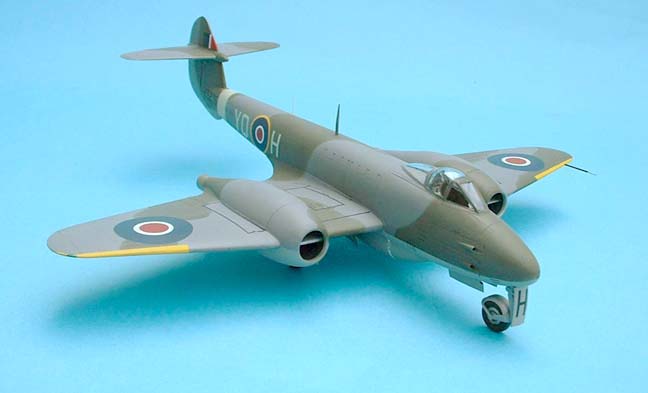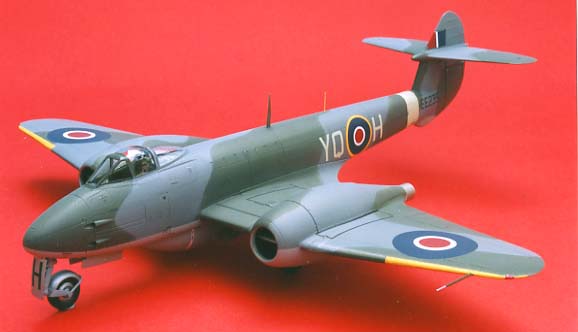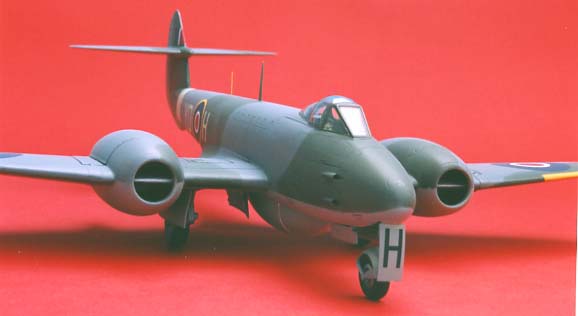 A joy to make and very pleasing to the eye
Ted Taylor Aug 2003