Airfix
Supermarine
Seafire FR46/47
Kit No. 07106. 1:48th scale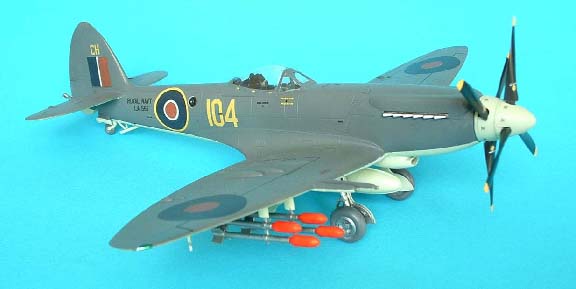 I wanted to build the FR.47 but that meant it would involve folded wings which I didn't want and as the wings in the down position were an awful fit I decided on this version.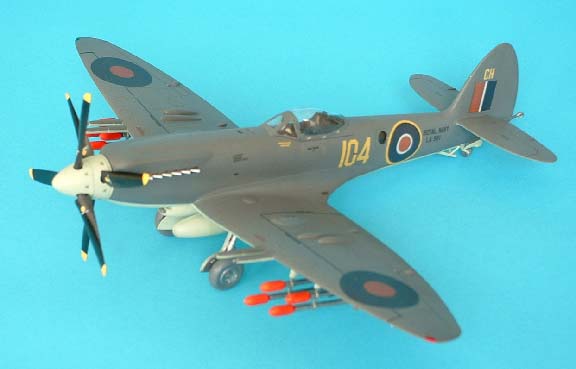 The fit of the parts is reasonable and there was no need for any filler but the cowling bulges needed
blending in slightly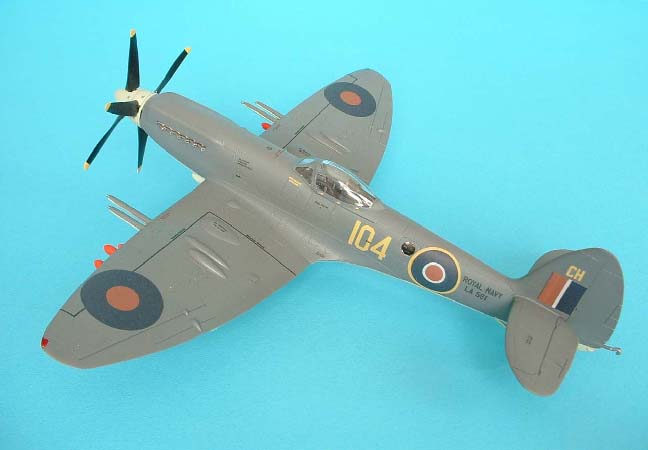 I used Humbrol paints, Extra Dark Sea Grey and Sky undersides, these were then coated with Johnsons "Klear" ready for decals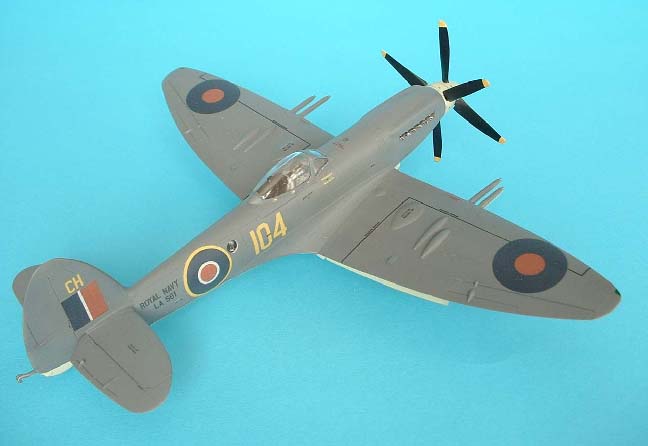 The FR.47 comes with and without the Korean stipes but you only get the one choice of markings with the FR.46 and these are not very colourfull.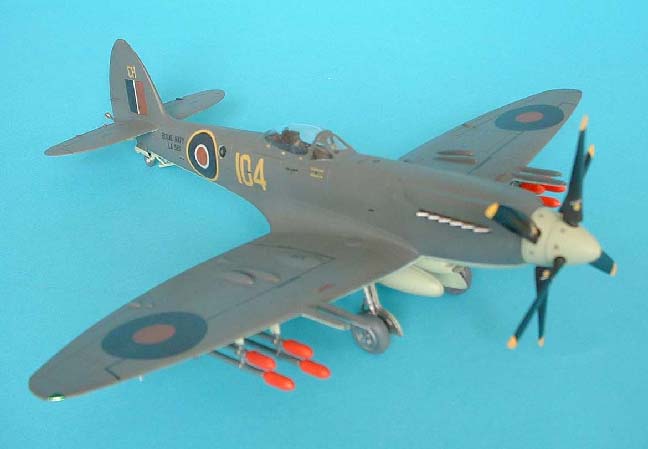 One more coat of Klear was sprayed overall then a matting coat was added to bring it all back to normal.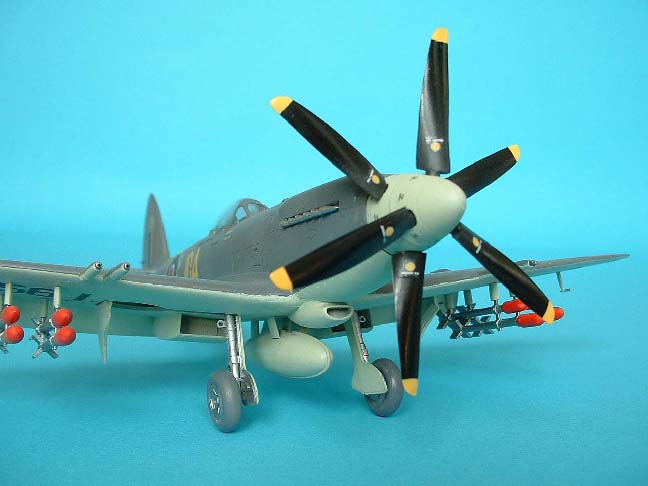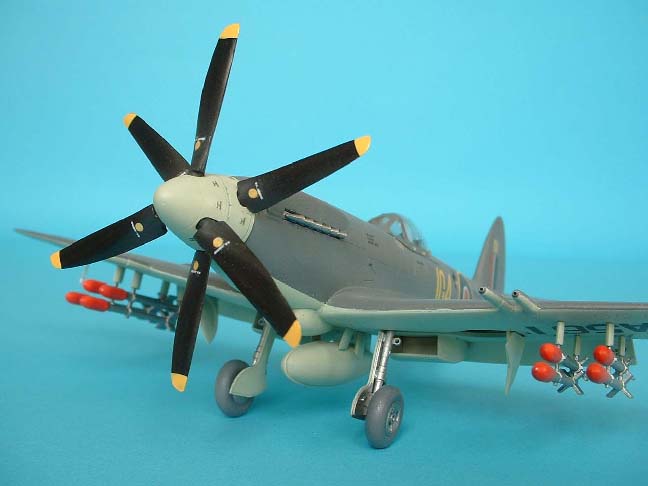 All in all a nice model can be made from this kit with very little effort, I have made it up OOB butI am sure there must be some detail sets out there for this plane to make a superb model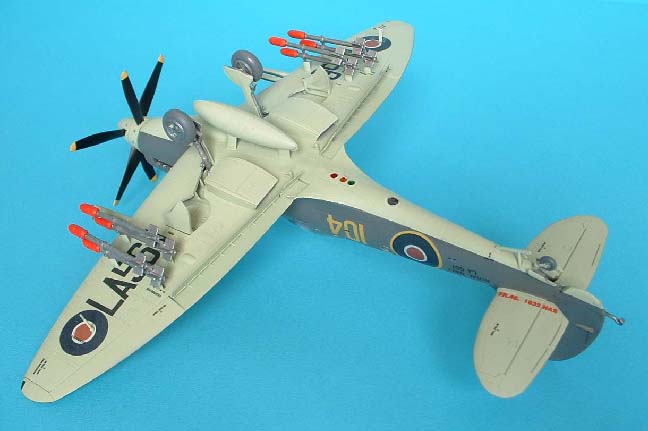 I enjoyed this build which made a change from my usual jets I hope you will like it too
Back to the Top