Trumpeter
BR 52 Locomotive
WW II Engine for the big guns
Kit No. 00210. 1:35th scale

There are no construction notes here as everything is straight forward and very easy the instructions are very clear, there are a lot of parts to deal with though.



The chassis is almost built but needs a few more pieces before painting will start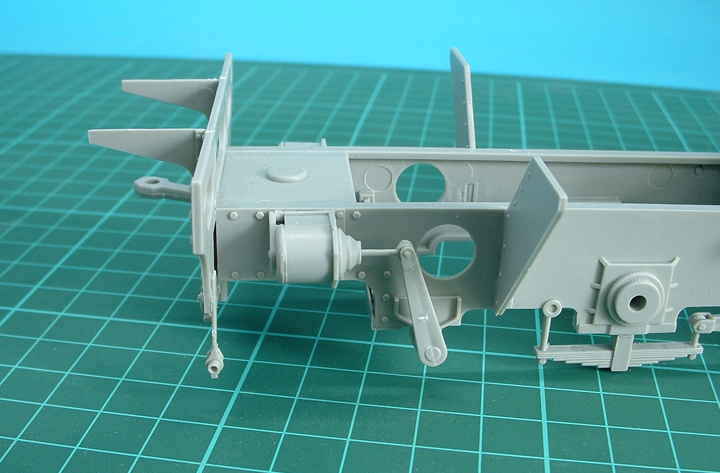 The brake cylinders and actuators, eventually all the brake linkages will be connected to these,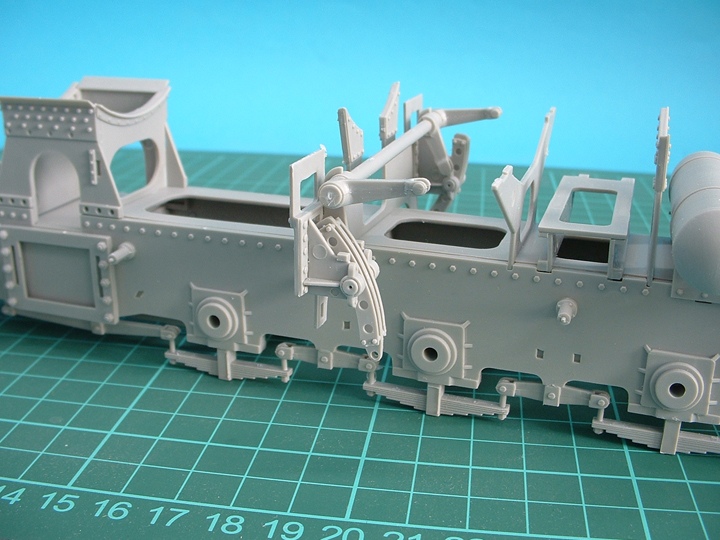 The boiler support and linkage for some of the driving rods connect later, note the detailed springs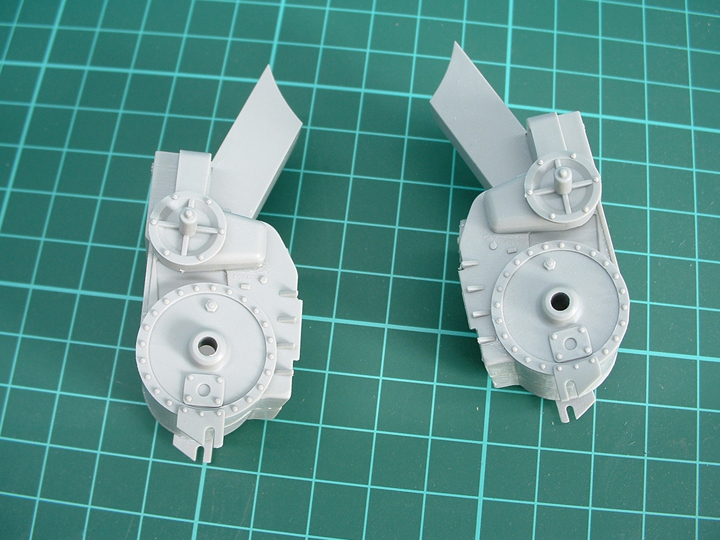 These main Cylinders are made up from several parts and are quite detailed.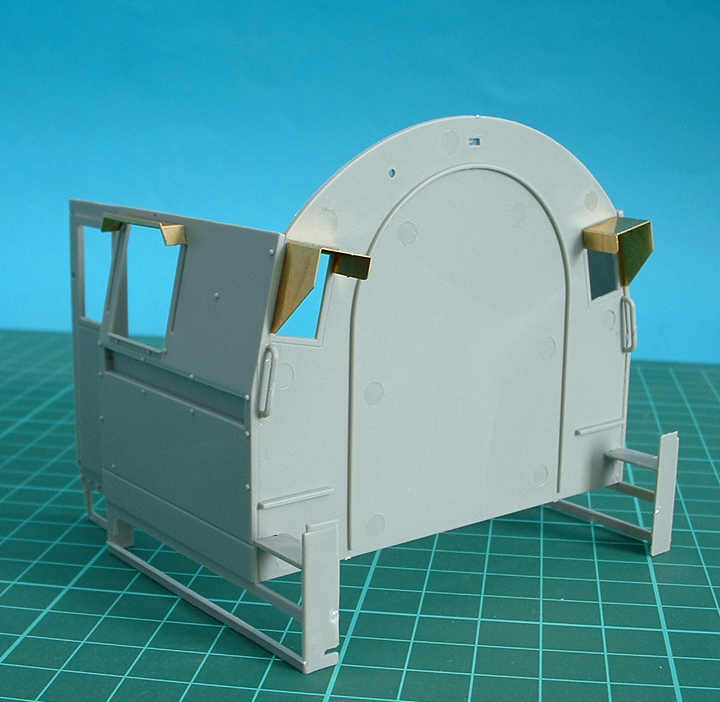 Etched brass parts are included and are easy to bend to shape, the windows are very thin and very clear.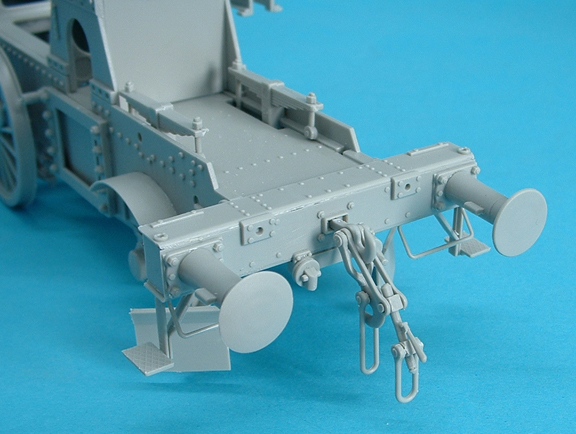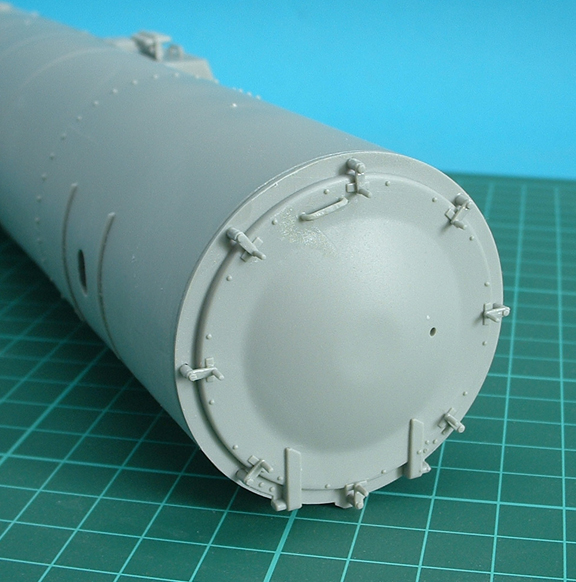 All the couplings are free moving but the smoke box door is not.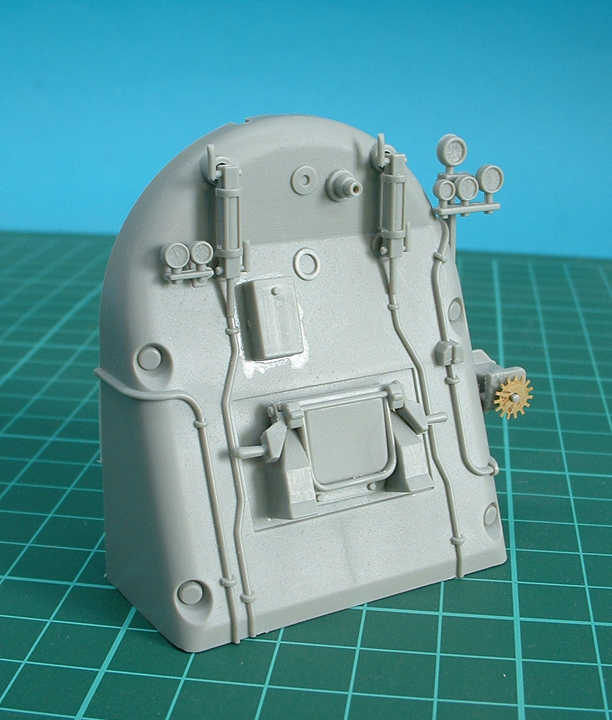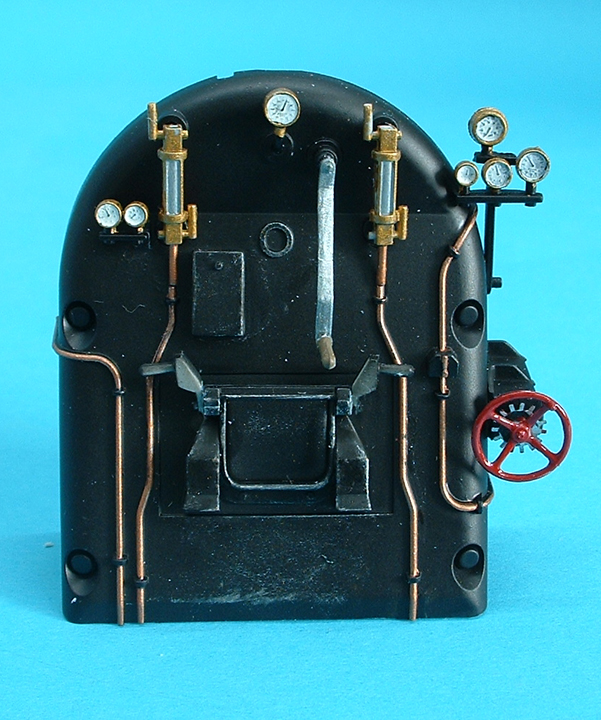 Details on the firewall are pretty well done but it is slightly simplified.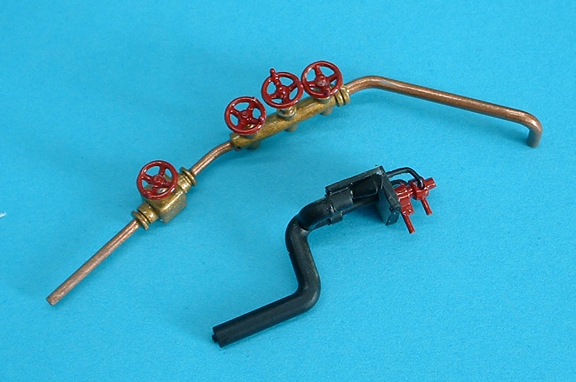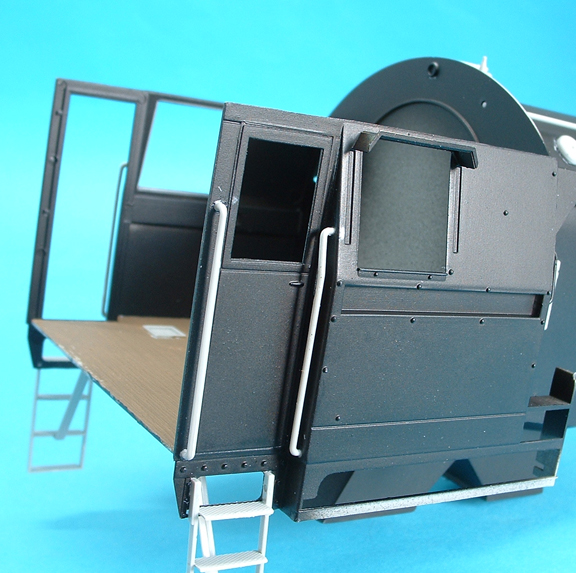 Some extra pipe and valve work to be placed along side the firewall in the cab, note the delicate handrails at the door and wooden floor






Details being added after I had painted the boiler, I should have waited.



The footplate looks good when complete but I believe there are some aftermarket set out there for super detailers


The track is ingenious and very lifelike




The tender is one of the earlier types but still well detailed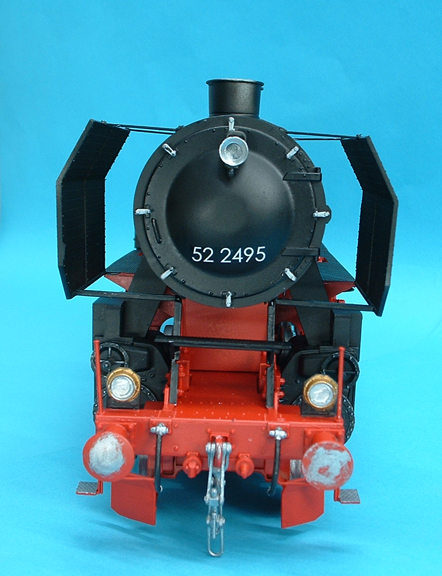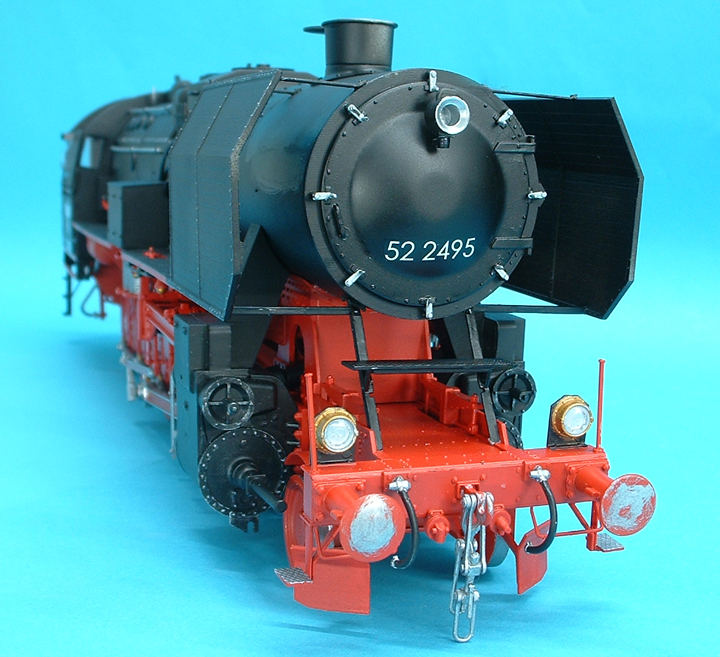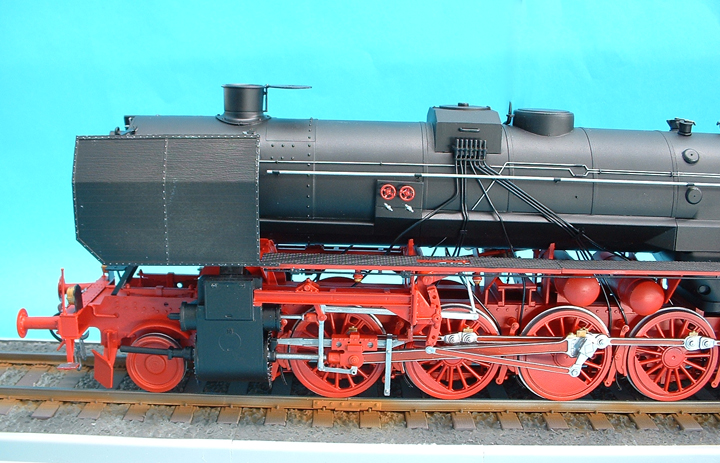 The driving rods are nicely detailed and would all work with a little extra work but the wheels will need rotating axles in lieu of the fixed items supplied