Fantasyprintshop
German serials
Sheet No. FP900-FP906
1:72nd scale Price £6.95 each

For all you Luftwaffe fans, at last some sheets dealing with serials
There are seven A-4 sheets (2XA5) of alphabets and numbers in
sizes ranging from 2.5mm to 16.5mm in half mm stages 19 sizes
in total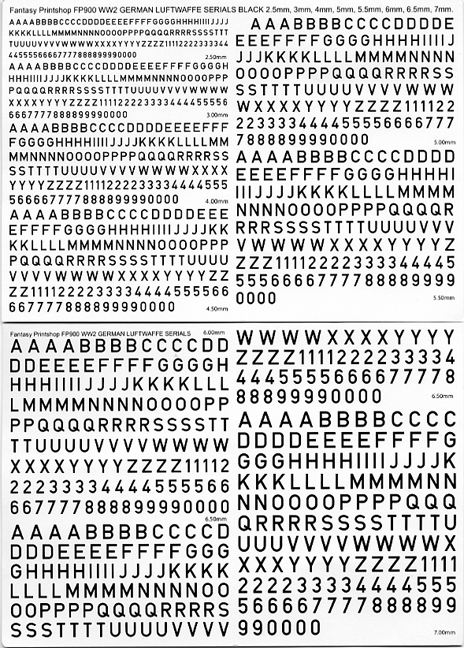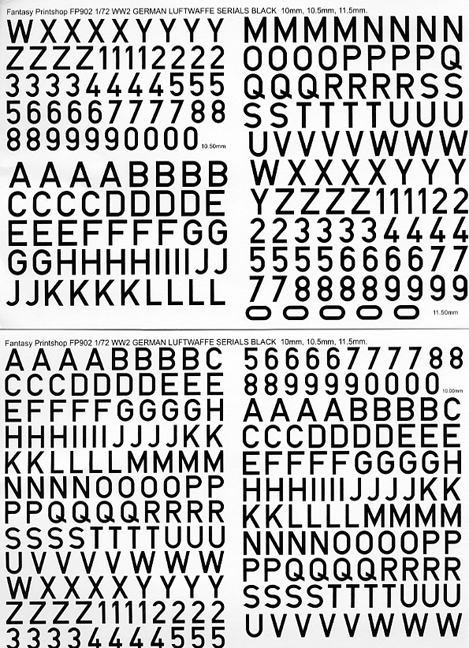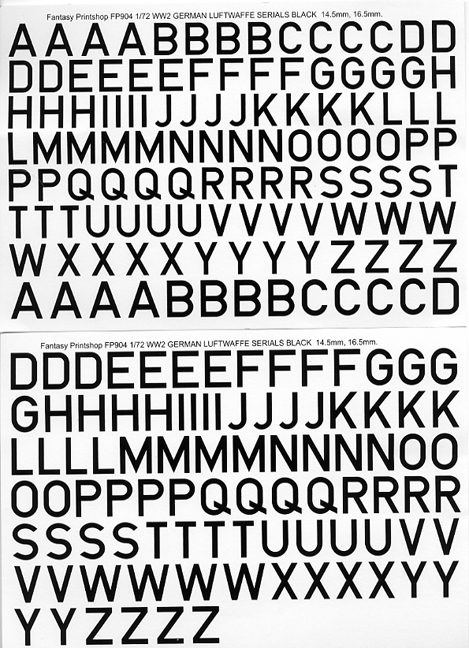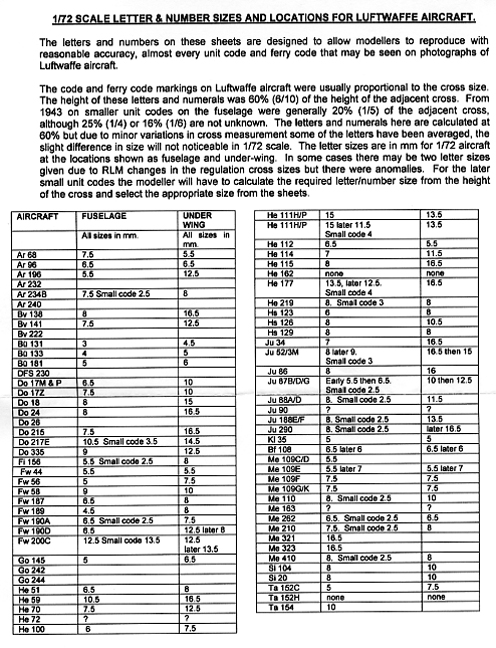 Each size is clearly marked on the sheets so there should be no confusion.
The three sheets shown here are the smallest to the largest and like the
remainder are all in black. Ray tells me there are plans to do these sheets
in colours as well but that is in the future and no dates are set yet.
This small chart shows which belong on most aircraft in 1-72nd scale
but I would think with a calculator you could work out some sizes
for other scales
An excellent choice of subject
Fantasy Printshop Ltd
69 Higher Bore St
Bodmin
Cornwall
PL31 1JS
Tel: 01208 77772
Also available on the website

fantasy print shop